GET VIP ACCESS
Sign up and be the first to hear about new products and special offers. We promise to respect your privacy.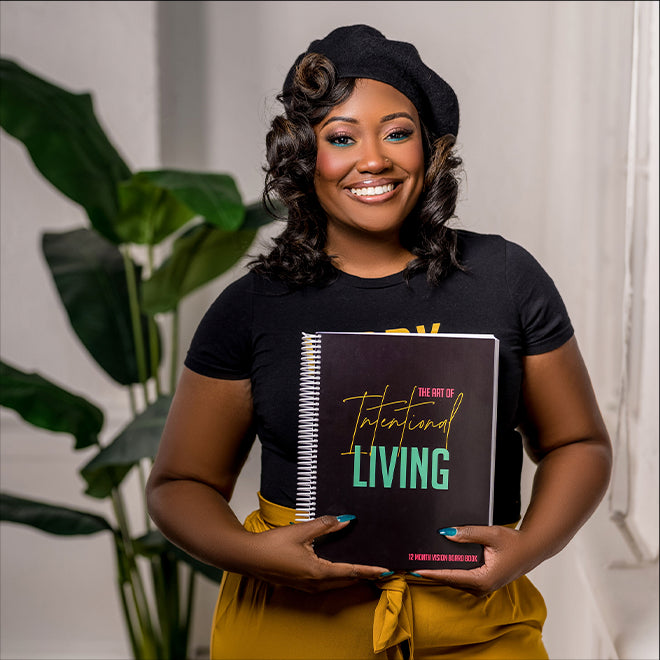 Black-Owned. Black
Thoughtfully Designed.
We create elevated planning essentials for ambitious women committed to excellence.

When you buy a Star Brazil product, you are supporting a small
Black-owned, woman-owned business and the local creatives who craft each item.



Real People, Honest Reviews
I have been a client of Star Brazil for years and every time she never ceases to amaze me. Her creativity, attention to detail and over professionalism is unmatched. She has been on my list of vendors for years in helping to create books, invites, custom menus and much more. She has done it all for me and will continue to be my go to for all things Stationery and print!
—Camille Monk
Camille Monk Ministries
I have been dealing with Star Brazil since 2015. What I particularly love most about her work is her quality! It's always something unique and different. She's notorious for work that I like to say is artwork. She pays attention to detail and she's sure to deliver work that will exceed your expectations! Will also be my go to and highly recommended!
—Rahshenia Patrick
Revitalize Body Shop
Authentic and professional is what I can say about Star Brazil. When I first started my business with making and writing planners, I couldn't identify exactly what I needed but she took what I did know and she ran with it. She was authentic in telling me what I needed and what I didn't need. She was professional with me in making sure that she was prompt and communicated well about everything. She has taken a lot of stress off of me and I know I couldn't do this without her.
—Ronnesha Hughes
Owner of The On Purpose Planner/Journal
Star Brazil's exceptional brand transforms simple stationery into a creative canvas. Working with her on my project has been both effortless and engaging. Star's detailed approach helped shape my vision, from understanding my audience to clarifying my message. With this information, she offered diverse options, from color palettes to templates, all perfectly aligned with my project goals. She's up-to-date with current trends, guiding me to choose the best layout. Navigating this ambitious project for the first time, I've found Star's constant availability and accessible online portal invaluable. She's been instrumental in picking the best printing options. Altogether, I am thrilled with Star's services, and eagerly await the final result of our collaborative project—a feat I couldn't have accomplished without her. Thanks, Star!
—Kiara Maxwell
Author of The Beginning of Our Faith: Matthew 28-19-20 Epitomized